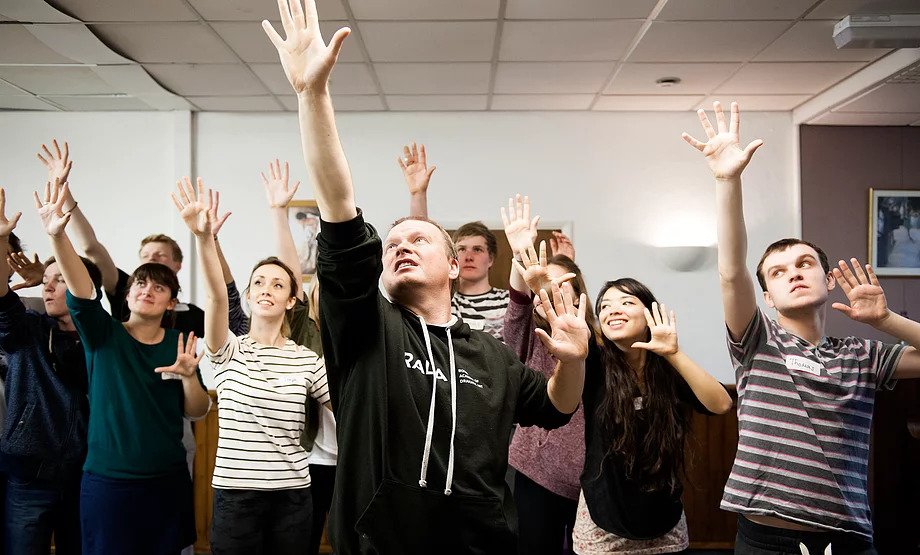 The West End Experience not only give one to one lessons to prepare teenagers and young adults for drama school auditions and auditions in the industry but in January 2014 we launched our first 'EXCLUSIVE Audition Workshop' with the cream of the crop of professionals and theatre school tutors and mentors. Our 2-day intensive workshop enables each individual to get a real insight into what is expected of them in an audition, how to fully prepare and get the most out of their pieces. The tutors have auditioned over 250,000 applicants between them over the years, so their wealth of knowledge is incredibly valuable to these young auditionees. The guidance and advice they pass on in the workshops are hugely integral for a brilliant audition in this tough industry. This workshop is unique to West End Experience and one of a kind. Most recently our workshop leaders have been:
Andrew Normington – Director and Former Vice-Principal and Head of Acting Courses at Bristol Old Vic
Stuart Burt – Head of Casting at ATG, now Stuart Burt Casting
Darren Royston – Head of Period Movement at RADA
Mark Puddle – Producer
Geoff Coleman – Director and Head of Acting at Central School of Speech and Drama
Martin Connor – Head of Acting Studies at Guildhall
Vincent Manna – Leading Movement tutor at LAMDA
Annemette Verspeak – Head of Voice coach at Guildhall
Aaron Francis – Head of Dance at Mountview
Annie Tyson – Leading Acting coach at RADA and Drama Centre
Edward Hicks – Former Head of TV, Film and Radio at RADA, now Principal of Oxford School of Drama
Elizabeth Ballinger – Leading Movement coach at RADA and LAMDA
Jill Louise-Hydes – Head of Dance at Arts Ed
Jo Mcshane – Leading Dance tutor at GSA
Hannah Chissick – Director and Head of Acting at Urdang
Stephen Luke Walker – 'The Voice Whisperer' who is Head of Singing at GSA and singing teacher to West End and Broadway professionals
Debbie O'Brien – Casting Agent
Phillip Sutton – Leading Singing Coach at Arts Ed
 Rachel Nicholson – Leading  Voice coach at LAMDA
Kate Golledge – Director
Jamie Bradley – Acting tutor at Guildhall
Martin Leberman – Head of Singing at Mountview
Jessie Percival – Leading Movement coach Guildhall
Claire Cassidy – Choreographer and Casting Associate at Debbie O'Brien Casting
David Caffrey – Director
Maureen Hughes – Casting Agent
Kate Bonna – Director and Tutor at Bristol Old Vic
Wendy Allnut – Acting Coach at Guildhall
Ross Sharkey – Leading Vocal coach at Mountview
Elissa Hicken – Former Acting Head of Singing at GSA
Mark Hilton – Director and Resident Director – West End and UK tours
Liana Norton – Head of Movement at Drama Centre
Katie Beard  – Director, Choreographer and Tutor at GSA
Students who took part in this course and work with these tutors, went on to achieve places at RADA, LAMDA, Guildhall, CSSD, GSA, Rose Bruford, Bristol Old Vic, Arts Educational, Mountview, Performers, Oxford School of Drama, ALRA, Royal Welsh, Birmingham School of Speech and Drama and Urdang.
"Thank you so much for these workshops and such an incredible opportunity to work with these gurus! It was so beneficial and I found out such a huge amount that I never knew before. I feel so much more confident about my drama school auditions now." (Ellie Goddard, Selmeston – Rose Bruford)

"This weekend gave me the confidence to go into my drama school auditions with a clear understanding of what was expected of me and what I wanted to achieve. I believe these workshops played a huge part in me gaining my place at Guildhall in my first year of auditions – that together with the invaluable one to one tuition with Rebekah and Craig" (Jack Elliott, Chichester – Guildhall)