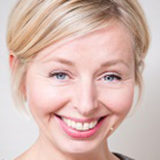 Vanessa Clarke
Weenies Tutor
Vanessa's theatre credits include:
Mollie Robinson in The Mousetrap (West End); Angela in Blue Rememebered Hills and Angela in Abigail's Party (Dukes Theatre, Lancaster); Mother in George's Marvelous Medicine and Gwen in Tom's Midnight Garden (Birmingham Stage Company UK Tour); Milly in The Hop Pickers (Mermaid Theatre, London); Suzette in Don't Dress for Dinner (English Theatre, Frankfurt); Hippolyta and Starvling in A Midsummer Night's Dream (New End Theatre, Hampstead); and Woman in Yerma (Southwark Playhouse)
Musical Theatre credits include:
Mrs Lyons and understudying Mrs Johnstone in Blood Brothers (National tour and West End); Mrs Darling in Peter Pan (New Wimbledon Theatre); Helen Watson's Seasonal Sauce (Watermill, Newbury); May in Times Up (Ray Cooney Workshop); Glinda in the Wizard of Oz (Marlowe Theatre); Rose in The Secret Garden (Byre Theatre); Jessie Matthews in Over My Shoulder (Australian Tour); Pattie and Sandy in Grease (number one UK Tout); Cosette in Les Miserable (German Tour); Paula in Plan B From Outer Space (Queen's Theatre, Hornchurch and UK Tour); ensemble in Patsy Cline (Whitehall Theatre, West End); Princess in The Snow Queen (Yvonne Arnaud Theatre, Guildford); Sherry in Great Balls of Fire (UK Tour); Joanne in Godspell (Millfield, Edmonton); and pantomimes in Brighton, Worthing, Guildford, Stevenage, Canterbury, Perth and Stoke.
Television credits include:
Various roles in Smack the Pony (Channel 40; Mariah Martin in Crown and Country (BBC); Stella in Casualty (BBC); Lizzie in It's a Mystery (Media Merchants) and presenter for MTV Extra Hot (MTV London); Tamsin Wright in Holby City (BBC) and Justice of the Peace in Inside Men (BBC)
Vanessa is the voice of Jessica Duck and Vanessa the Lady Ewe in the film Mist: the Tale of a Sheepdog Puppy. She plays these and other characters in the three series that followed for Channel 5.