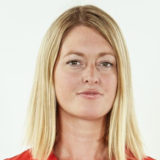 Sarah Barfoot
Advanced Academy Tutor
Sarah is a trained actor and a member of The Society of The Teachers of The Alexander Technique (STAT). She was a founder member of Brighton based theatre company Tanglehead Productions and has recently been studying for an MA in Collaborative Theatre with Rose Bruford College.
She runs Alexander Technique workshops for actors and groups and has recently worked with students at Rose Bruford College, The Actor's Centre and The London School of Musical Theatre as well as The Drama School, Mumbai. Sarah believes that Alexander Technique lessons are extremely beneficial for performing artists as they can help an actor to break out of old, unhelpful patterns of movement and behaviour and restore their natural, poise, balance, and equilibrium
Sarah brings a calm and friendly approach to her lessons and is really looking forward to working with students at The Theatre Workshop.
Theatre Credits include: Vincent, Let Me Shake Your Groove Thing, (Ugly Duck, Tanner Street) Nurse Ratched, One Flew Over the Cuckoo's Nest (Komedia, Brighton) Abigail Williams, The Crucible (Studio Theatre, Brighton Dome)