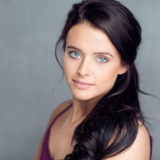 Jade Bailey
Dance Tutor
At the age of 10, Jade attended Stonelands school of Ballet and Theatre Arts as a full time student until she was 13. Following this, she moved on to Arabesque school of Performing Arts in Chichester to complete her remaining school years. At 16, Jade continued to train and accepted a place at The Brighton Academy on the Musical Theatre course for three years and graduated in 2014.
Most recently Jade was the  Resident Director and install director for TED on MSC cruises putting together all the shows, we are happy to have her back with us! Her Theatre Credits include: Dancer for 'An Evening with Liza Minnelli' (London Palladium) Dance Captain and assistant choreographer – Soho cinders (Charing Cross Theatre and The Union Theatre) Dance Captain – Musical Starnights (European Tour) Dancer Captain – Tonight From The West End staring Ray Quinn, Zoe Tyler, Christiana Bianco and Jai Mcdowall (Usher Hall, Edinburgh) Dancer for Very.co.uk Summer Internet advert, Rehearsal Director and Install Director for six shows on TED and MSC Cruises, Choreographer for Dick Whittington and his cat, Dancer for cm_choreography. 
When not performing, Jade teaches nearly everyday at, The Theatre Workshop and absolutely loves helping the students reach their potential.