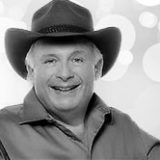 Christopher Biggins
Christopher was crowned King of the Jungle in 2007 on I'M A CELEBRITY GET ME OUT OF HERE. Since leaving the Jungle he has made numerous TV appearances here and abroad. Last year he returned to the The jungle where he filmed a follow up show entitled BIGGINS GOES BACK. He is a regular guest on BBC1's The One Show. His Autobiography entitled JUST BIGGINS was published last September. He has presented his own Radio show for BBC Radio London with Lesley Joseph. Christopher has also taken part in a successful run of THE PLAY WHAT I WROTE; directed by Kenneth Brannagh; and is a regular guest star as The Narrator in the National Tour of The ROCKY HORROR SHOW. Christopher's last performance in the West End was as BARON BOMBURST in CHITTY CHITTY BANG BANG at the London Palladium.

Christopher started his training at Salisbury Repertory Theatre and later at Bristol Old Vic as a prelude to his first West End appearance – creating the role of HEAD JUMBLY in THE OWL AND THE PUSSYCAT WENT TO SEA.

Other television appearances include MY BARE LADY, REVELATION, THE LIKELY LADS, MAN OF STRAW, SOME MOTHERS DO AVE EM, THE RONNIE BARKER SHOW, SHOESTRING, KIDNAPPED, BRONTE CONNECTION, INFIDELITIES, PORRIDGE and recently Christopher appeared in two episodes of BAD GIRLS for ITV.

Christopher has also managed to fit in a year with The Royal Shakespeare Company appearing in LONDON ASSURANCE with Judi Dench and Donald Sinden. Other theatre work included a National tour of SIDE BY SIDE BY SONDHEIM, BEYOND THE FRINGE, A TOUCH OF SPRING and more recently CLUEDO and ON APPROVAL.

In the summer of 1990 Christopher played and sang the role of HEROD in JESUS CHRIST SUPERSTAR at London's Barbican Theatre.

Christopher is best remembered for his performances as EMPEROR NERO in the award winning BBC series I CLAUDIUS and then as REVEREND OSSIE WHITWORTH the wicked vicar in the hugely popular series POLDARK also for the BBC, and of course LUKEWARM in the BBC series of PORRIDGE.

Film credits include ESKIMO NELL, APPLAUSE with Lauren Bacall, THE ROCKY HORROR SHOW and as STEPHANO in the Derek Jarman film version of Shakespeare's THE TEMPEST. Christopher also appeared in the American film for television MASADA. Other credits include SCHOOL FOR SCANDAL, and NATHAN DETROIT in GUYS AND DOLLS, THE CONNECTICUT YANKEE Regents Park and for television DRAMARAMA and FRENCH & SAUNDERS for the BBC.

Christopher played Buttons in Cinderella at the Mayflower, Southampton last Xmas and most recently he starred as Widow Twankey in Aladdin at the Theatre Royal in Plymouth. His numerous pantomime appearances include NURSE TICKLE in BABES IN THE WOOD at the Mayflower Theatre in Southampton, DAME in DICK WHITTINGTON at the Hexagon Theatre in Reading and IDLE JACK in DICK WHITTINGTON Kings Theatre, Glasgow.